This week saw a lot of minor changes and fixes to Tavern Keeper. We're spending a lot of time on some behind-the-scenes work with regards to Campaign events and administrative tools for our partner, ConTessa.
Most notable this week was the addition of Google+ integration and the long-awaited Categories for Site Discussions!
Google+ Integration!
(This was actually added on 11/3)
You can now sign up with, or connect your Google + account. This will earn you the title "+1"!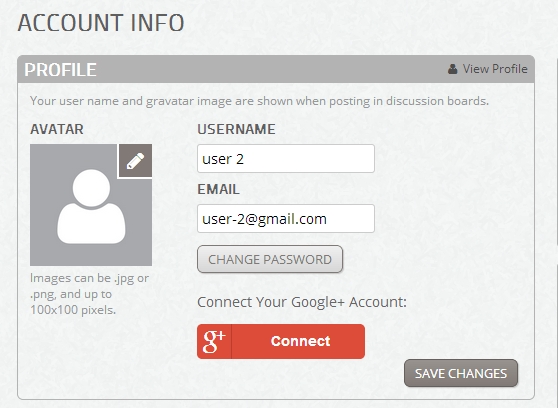 Adding Google+ integration sets us up to offer some cool features around hangouts down the road. Stay tuned!
Site Discussion Boards revamp
Much needed categories have now been added to Site Discussions.
We finally got dates to play nice. This was an issue with our date types not playing nice with all browsers.
Campaign Updates
Manage Page – Join Requests are part of the accordion menu and are easier to see.
Campaign Character Details – The character nav now keeps you on the same page – If you have a stat sheet, it defaults to the stats tab. – The "GM/Player Notes" tab now shows up when it should! GM's can now properly add notes to any character in their campaign. – Clicking on "message player" now auto-fills the user's name in the TO: field like it should.
Misc fixes and UI enhancements
Relative links now properly open in a new tab if you set it to do so.
Homepage gets a new first slide to help better explain what the heck we do here. :)
"Like" hearts now have a hover tooltip
Issues with scrolling after posting finally resolved … I think.
Saving a Character no longer jumps you off the page, but instead gives you a success alert.
Roleplays are more informative when you do not have a character to RP with, but have posting permissions.